Generations of Knowledge and Experience
Grow with Jim & Trent: Want To Schedule a Consultation?
Testimonials

Best in the business...
Jim and Trent Shreckhise and their crew are the best in the business in the Shenandoah Valley! They are brilliant designers and meticulous installers. You will be amazed by the end result of your landscaping project! Don't waste time trying to shortchange your project; it will be yours to look at everyday. My advice is to call Jim Shreckhise if you want the job done right! – Josh Damerson
Trusted relationship...
We first worked with Jim Shreckhise in 2005, shortly after we purchased our 200 year-old farmhouse and out-buildings in Rockbridge County. Jim designed a landscape plan which incorporated our ideas with his considerable knowledge of native Virginia plants in order to truly set-off the historic beauty of our property. In the intervening years, Jim has continued to assist us on an annual basis with pruning, mulching and plant replacement, where needed. Perhaps most important to us, is the trusted relationship which has evolved. Jim, and now Trent, have taken a proprietary interest in our home as if it were their own. – David Goodrich
I would not call anyone else...
THREE generations of Shreckhises have landscaped our properties; I would not call anyone else. Their final product is always beautiful and neat. Why waste time and money on ideas that may not look good? Jim Shreckhise is always right. – Sandy Motto
Goes the extra mile...
Jim Shreckhise has been our landscape designer for over 15 years. He keeps his promises, returns phone calls promptly, goes the extra mile, and is pleasant to work with. We receive many compliments on our yard and are frequently asked who does our landscaping. – Chuck and Lois Oster
Great looking, interesting, and artistically designed landscaping...
For more than 13 years, we have relied on Shreckhise Landscape and Design to take us from no plants or trees to a beautifully landscaped home. Jim did it in five stages, always carefully integrating the new plantings with the previous ones. We have year-round great looking, interesting, and artistically designed landscaping that is very low maintenance. Looking forward to working with both Jim and Trent. Their work is absolutely masterful! – Phil and Linda Bigler
We've gotten so many compliments...
Thank you! The yard looks fantastic! We've gotten so many compliments on our new landscaping. A lady even stopped to ask if she could take some photographs of her son on top of our beautiful rock. Thank you for all your hard work in making our yard look so good. All the best. – Amy & Ron Kander
We made the right choice...
Thank you so much for the great job that you did on our back yard. We interviewed four landscapers before hiring you, and we know we made the right choice. You were prompt, showed us exactly what your vision was and kept within our budget. Our pool was just a pool until you created an environment that was both creative and totally appropriate for the surroundings. We love the end result! – Paul and Sarah Tschiggfrie
There isn't a day that goes by that we don't enjoy the view...
There isn't a day that goes by that we don't enjoy the view. We've noticed our guests and visitors also appreciate it, and have made comments to the extent that two have engaged your services. That says a lot! – Dorothy and Tom Coker
Wonderful, personal service...
We have used Jim's landscaping business for over 30 years and have been very satisfied with his product as well as his wonderful, personal service. When I ask "Hey Jim, could you bring me a pallet of pine needles?" it appears the next day in the same place he delivered it before! We got to know Trent when he installed low voltage up lighting at our home. He has innovative lighting ideas and listens to us, as well. Great family company! – Dianne and Barry Hensley
I am always pleased...
I have been using Jim Shreckhise landscaping for more than ten years.  Last year I had Trent install landscape lighting.  I am always pleased with the work they do.  Now with Trent joining Jim in the family business,  I am excited that I will continue to receive excellent quality and service into the future. – Jon Tomei
We love Jim, Trent, and their team...
I have worked with a lot of contractors and businesses as a church trustee and homeowner. I have never seen a group of men as organized or who work as hard as the team from Shreckhise Landscape & Design Service!" Barbara and I love Jim, Trent and their team! – Dave and Barbara Williams
Added much needed curb appeal...
I wanted to let you know what a great job Trent did with the design and landscaping of my yard in Dayton. He completely transformed the back and front yards and added much needed curb appeal before I put my home on the market. I appreciated how quickly he was able to get to my job on short notice and the professional manner in which he handled the entire project. I would recommend him to anyone I know who is in need of landscaping. After just two weeks on the market, I received multiple offers on my house. Many thanks to Shreckhise Landscape and Design! – Cathy Leitner
Latest News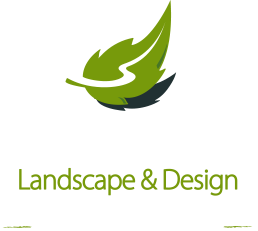 Shreckhise Landscape & Design is a full service commercial and residential landscaping company based out of Weyers Cave and serving the entire Shenandoah Valley of Virginia. We specialize in expertly crafted, unique and original designs custom fit for each project. We provide landscaping services to Harrisonburg, Waynesboro, Staunton, Fishersville, Crozet, and Lexington, Virginia.